Management Body
Chairman 
---
Mr. Taufiq Uddin Ahmed is the founder and Group Chairman of Galaxy   Bangladesh and is one of the leading entrepreneurs of the country.   Directly involved in the travel trade since 1972, Mr. Taufiqwas instrumental in organizing and establishing the Association of Travel Agents of Bangladesh (ATAB). He has been involved in various business , commercial, governmental and charitable organizations and movements.   Still actively involved in various aspects of Galaxy Group companies. Mr.   Taufiq has developed unparallel relationship and contacts with top levels   of the Government, all airlines specially national carrier Biman, various Ministries, Central Bank, other apex bodies and many political, diplomatic and  business leaders of the country. 
President & CEO
---
Mr. Ahmed Yusuf Walid is the President & CEO of Galaxy Bangladesh Group. After completing his Masters degree in Applied Physics & Electronics and working in the IT sector and leading news paper, Mr. Walid joined the group in 1994 and has been involved in the operation of Qatar Airways in Bangladesh. He is the driving force in establishing Galaxy World Logistics Ltd., Galaxy Holidays and Air Galaxy Ltd. He is also involved in various other business organizations and is the Vice Chairman of Golden Life Insurance Ltd.
Director
---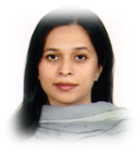 Mrs. Marina Ahmed is the Director of Galaxy Bangladesh Group.  After completing her MBA  degree, Mrs. Ahmed joined the Group in 2000 and has been involved in the Executive Body of Galaxy World Logistics Ltd. and Galaxy Healthcare Services in Bangladesh.